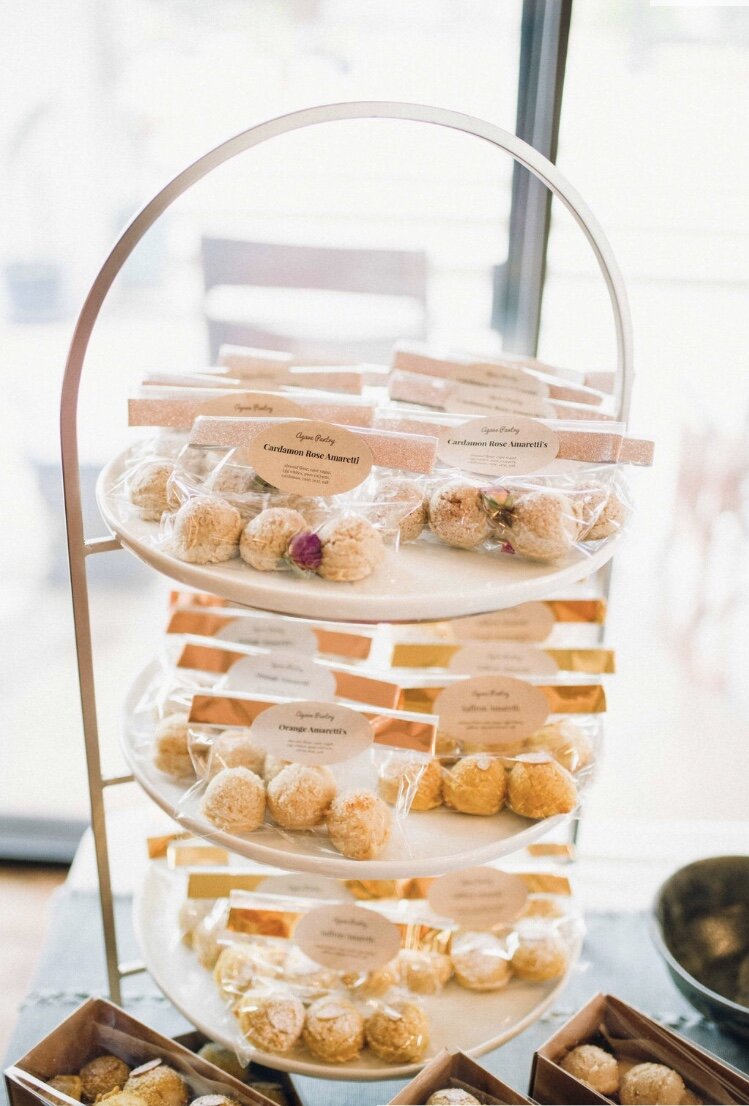 Amaretti: Sample Pack
Need to try a sample pack to decide whether you would like to order these for a baby blessing, party, wedding or birthday favor? Three flavor sample packs available for you to try within ARIZONA only.
Eco-friendly, certified bio-degradable transparent packaging where beauty and the earth are both not compromised. Organic, non-gmo and when possible, locally sourced ingredients.
Amaretti's ship very well and have a decent shelf life for freshly baked cookies without preservatives.
Choose a bag of three cookies in multiple flavors:
Cardamom Rose
Lavender
Orange Blossom
Raspberry
Lemon Cherry
Please use code TUCSONLOCAL for Tucson PICK UP . Message me for details before purchasing.
Choose Shipping option: "Sample Pack" when ordering 4 or less bags with USPS priority mail shipping. Choose 'Amaretti's" under shipping for more than 4 bags or for multiple items choose a flat rate medium or flat rate large shipping option. Thank you.